Lab News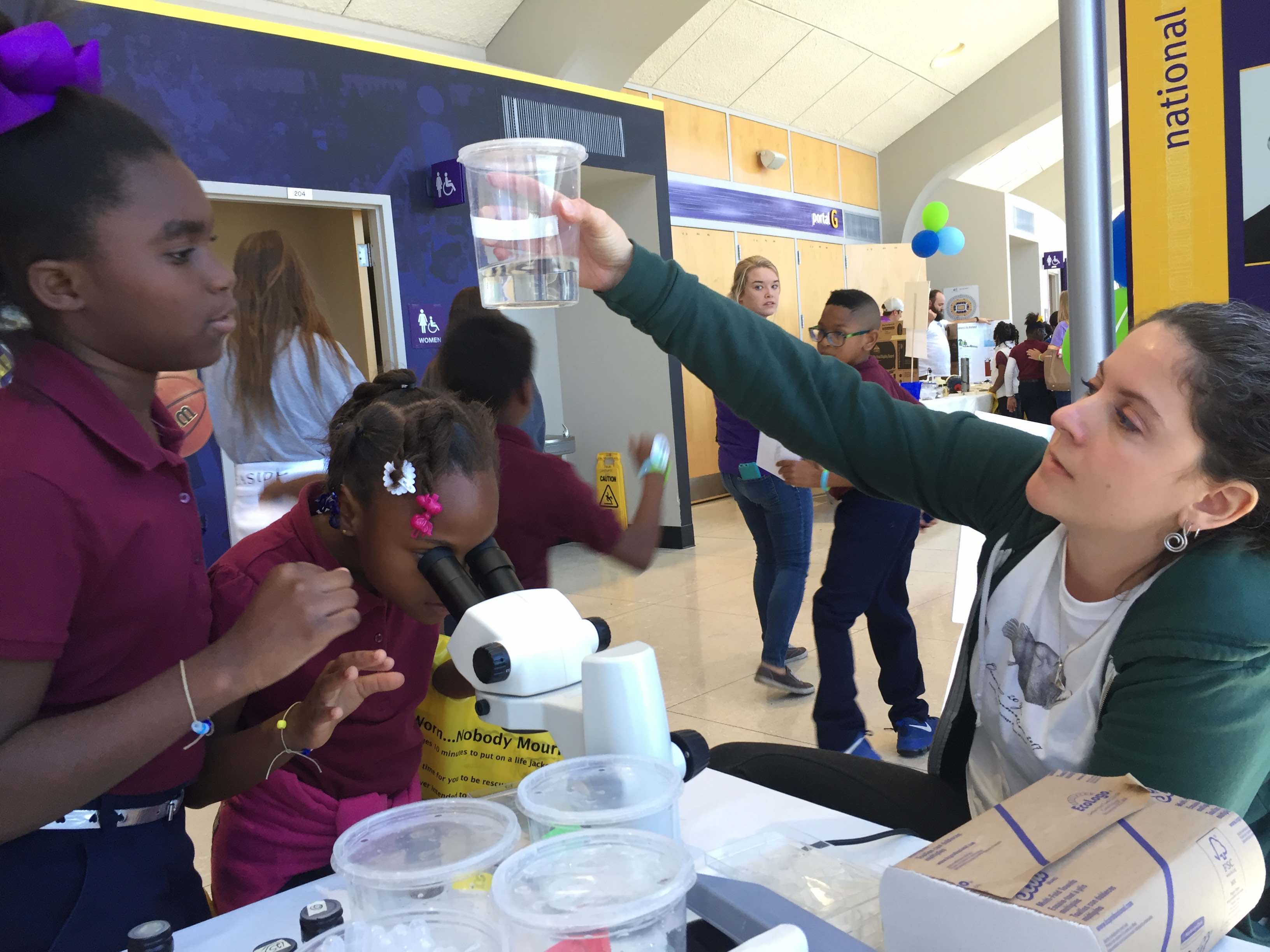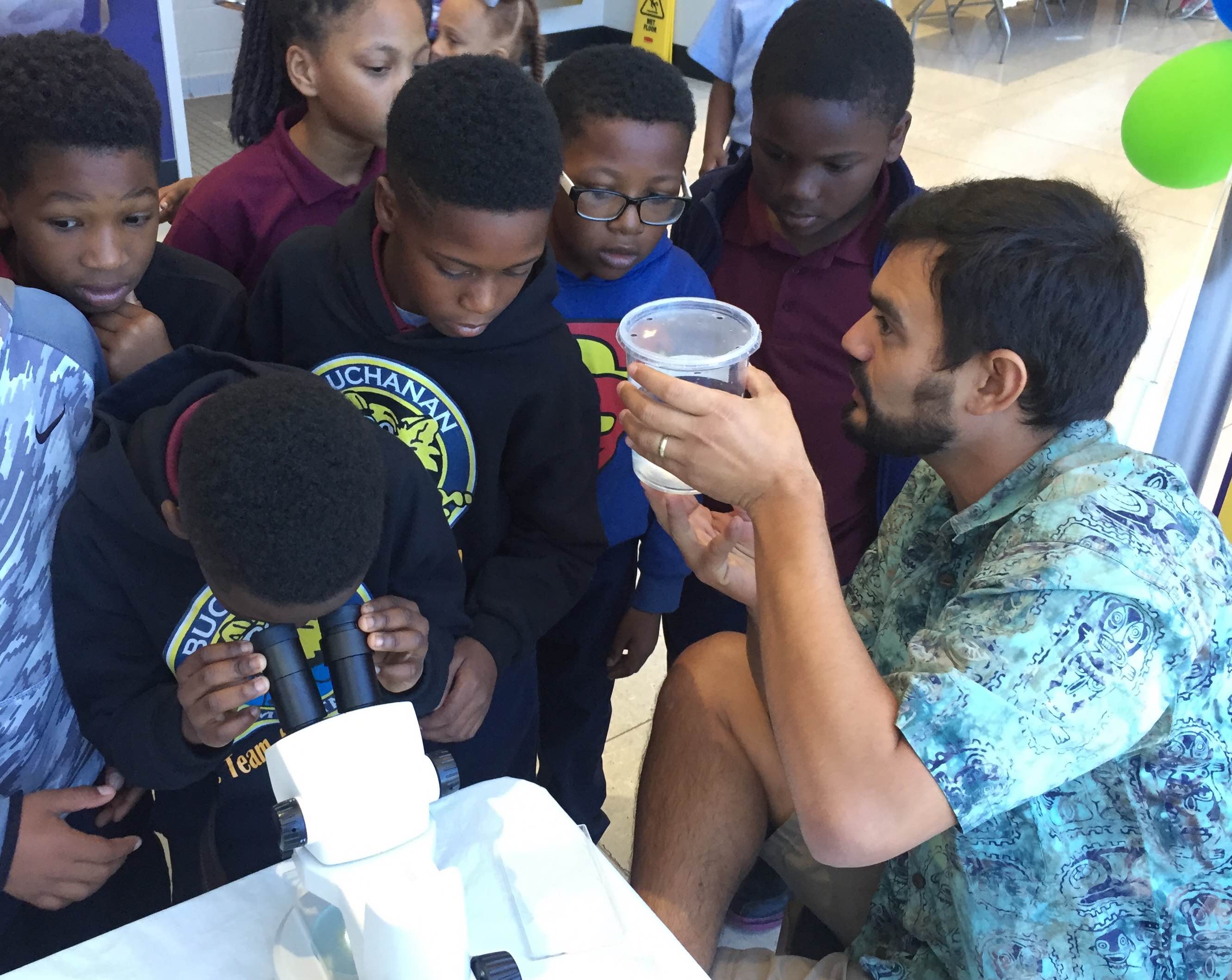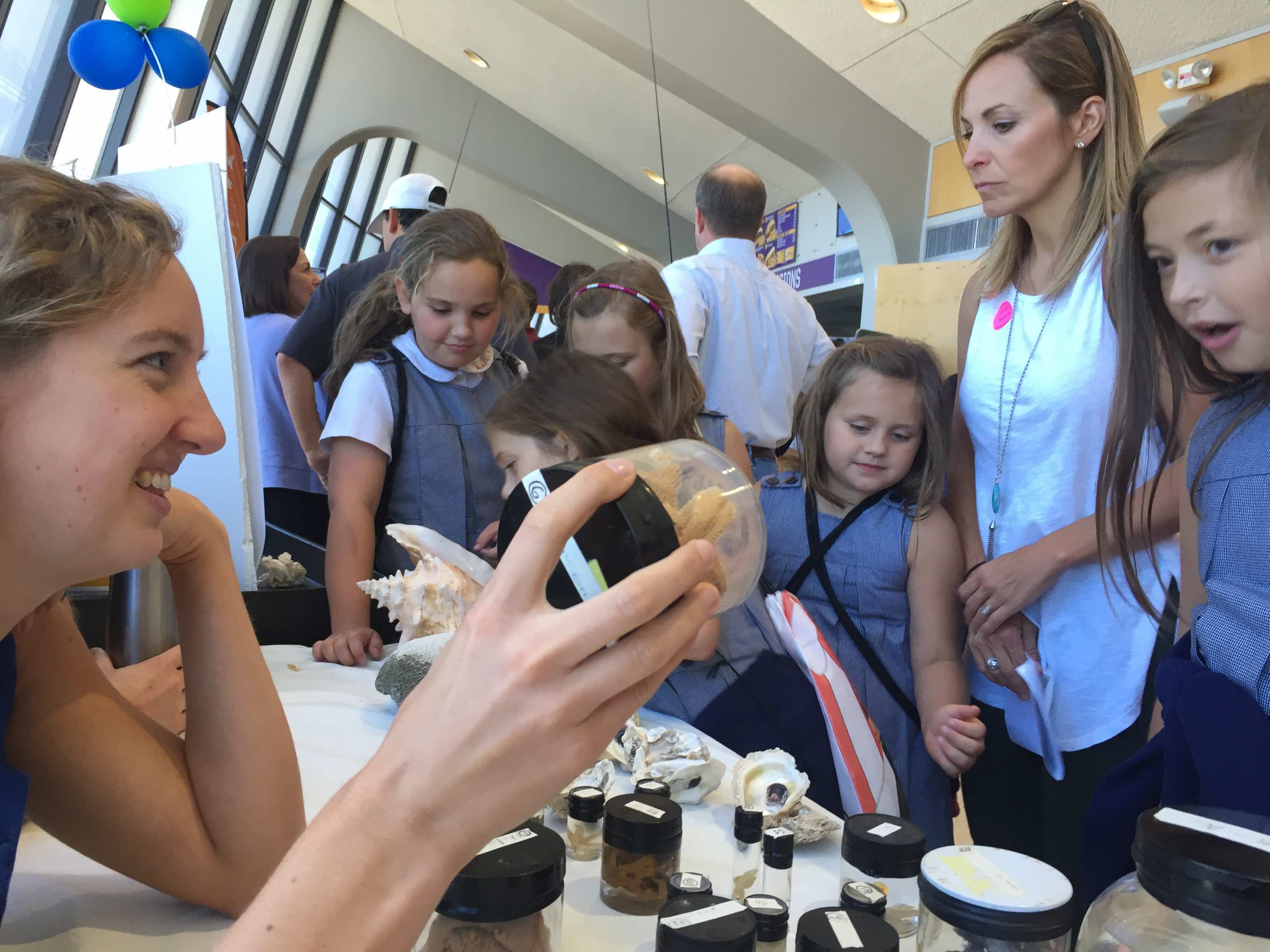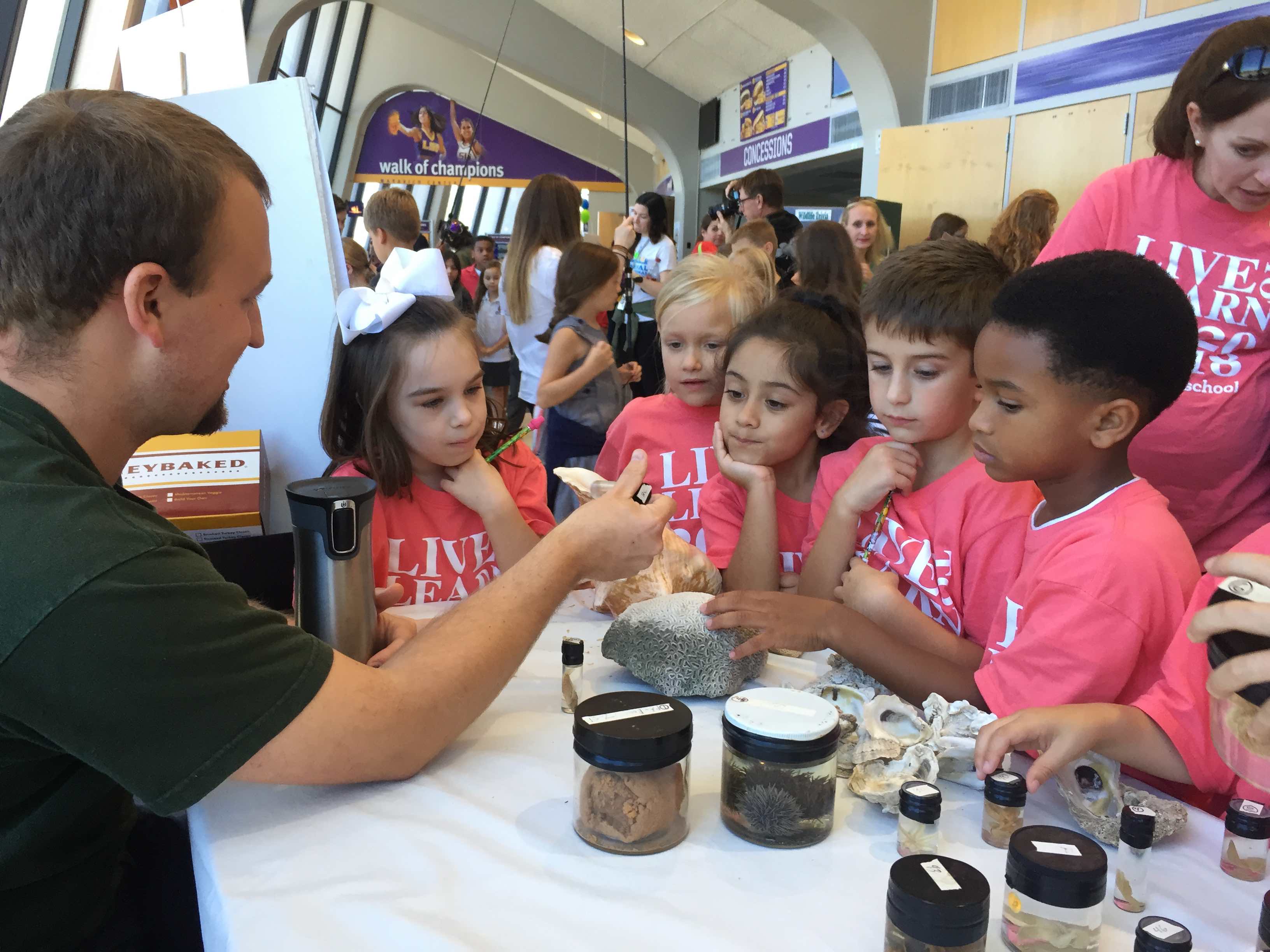 October 2017: Ocean Commotion.
Kyle, Hollis, Kevin, Joanna and Scott spent the day showing off our invertebrate collection to kids from local schools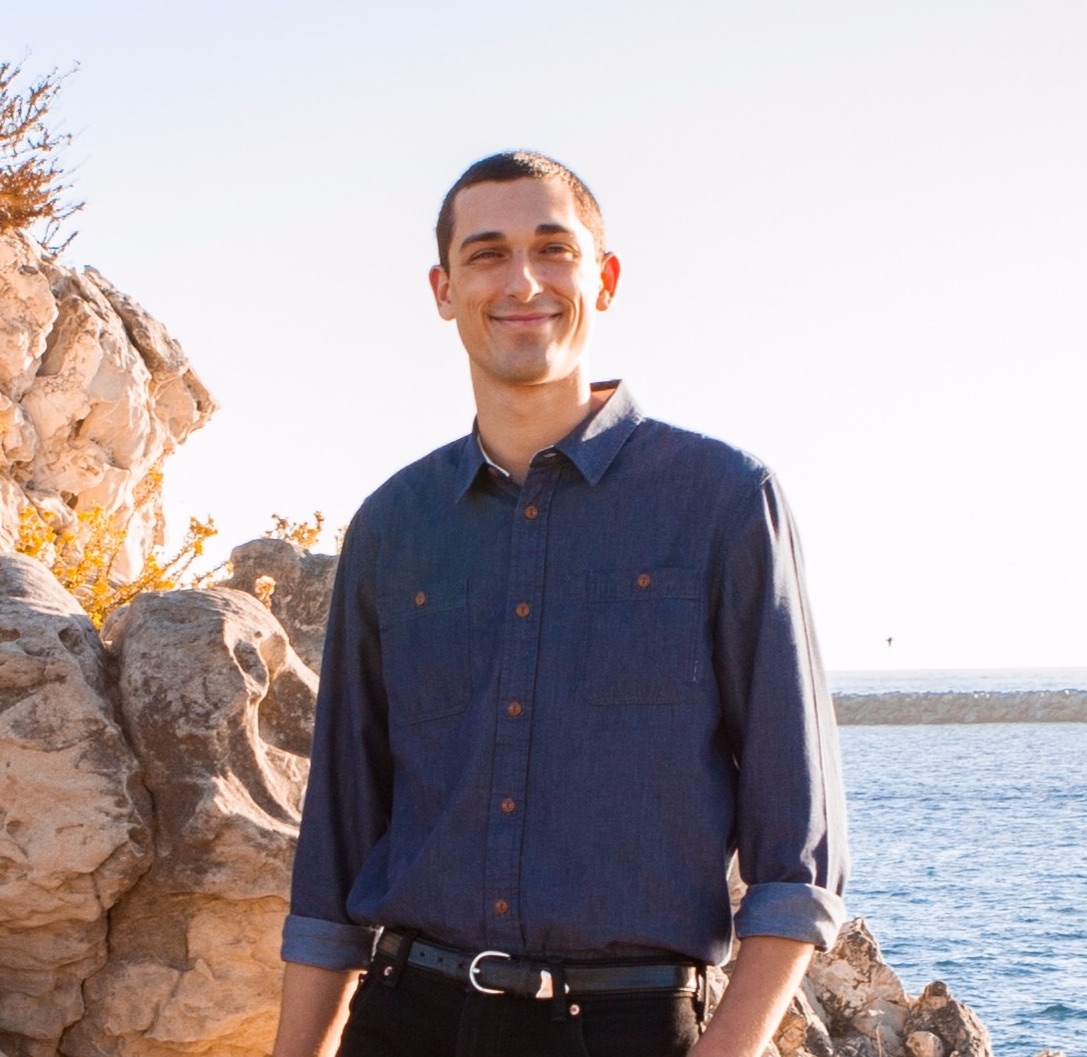 August 2017: Kyle Sirovy joins the lab.
Kyle joins us from the lab of Dr. Eernisse at Cal State Fullerton, bringing both enthusiasm for marine invertebrates and serious benchwork chops. Everyone's PCR reactions have magically begun working since Kyle joined the lab!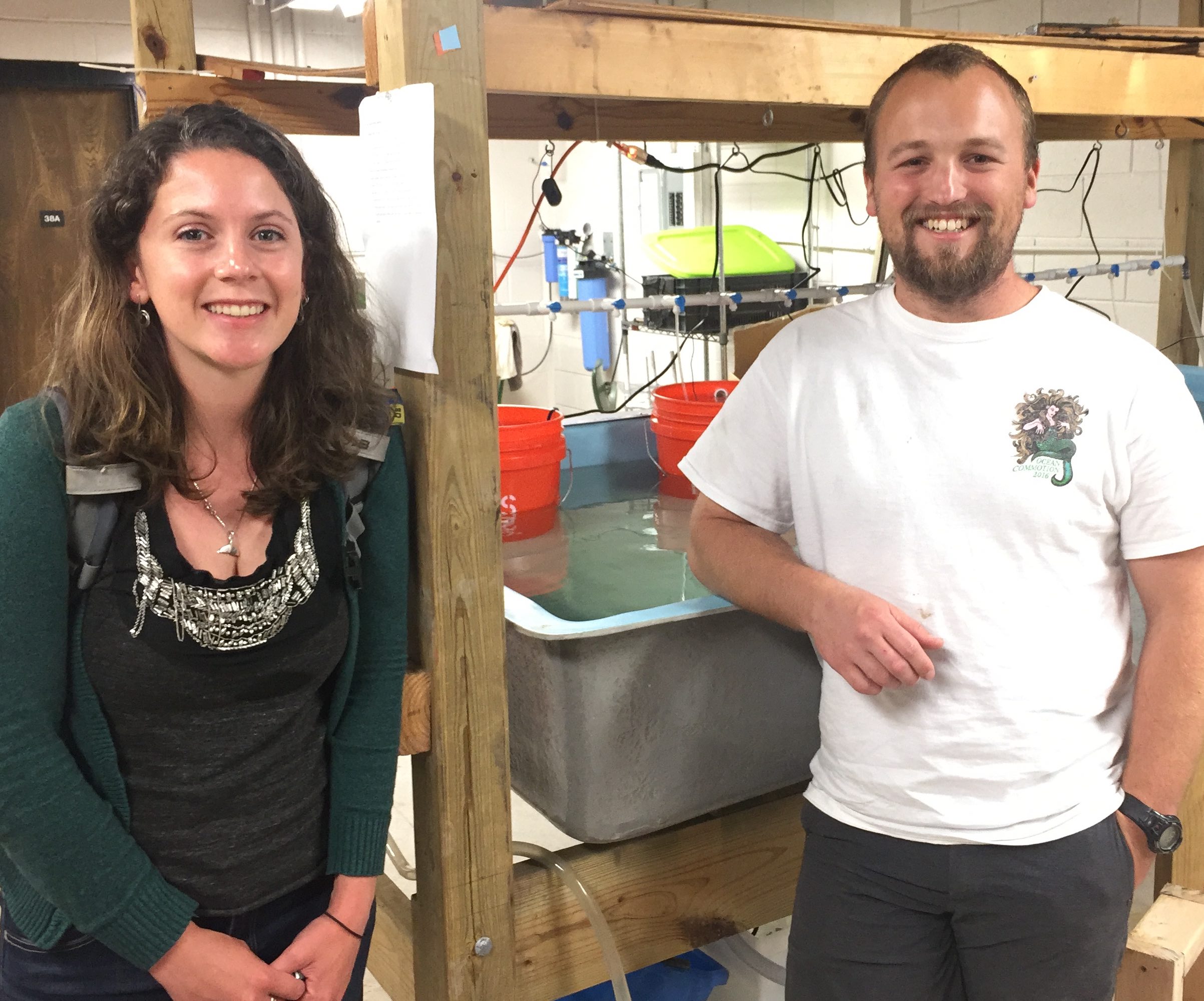 April 2017: The basement is ready for oysters!
Thanks to a ton of hard work by Scott, Joanna and Hollis, our basement culturing facility is ready. Hollis will take the maiden voyage, testing for synergistic effects of heat and salinity stress on oyster physiology and gene expression.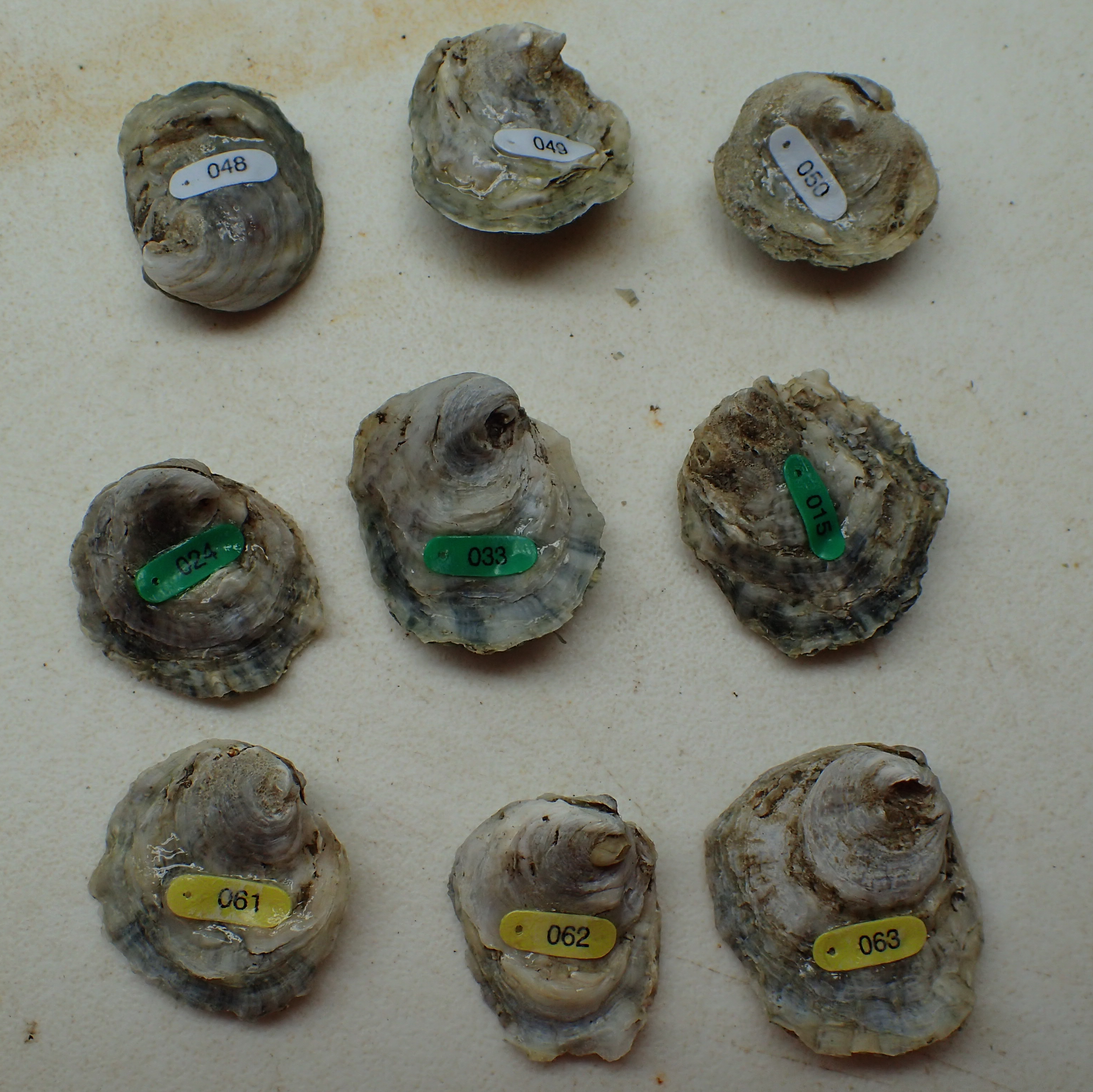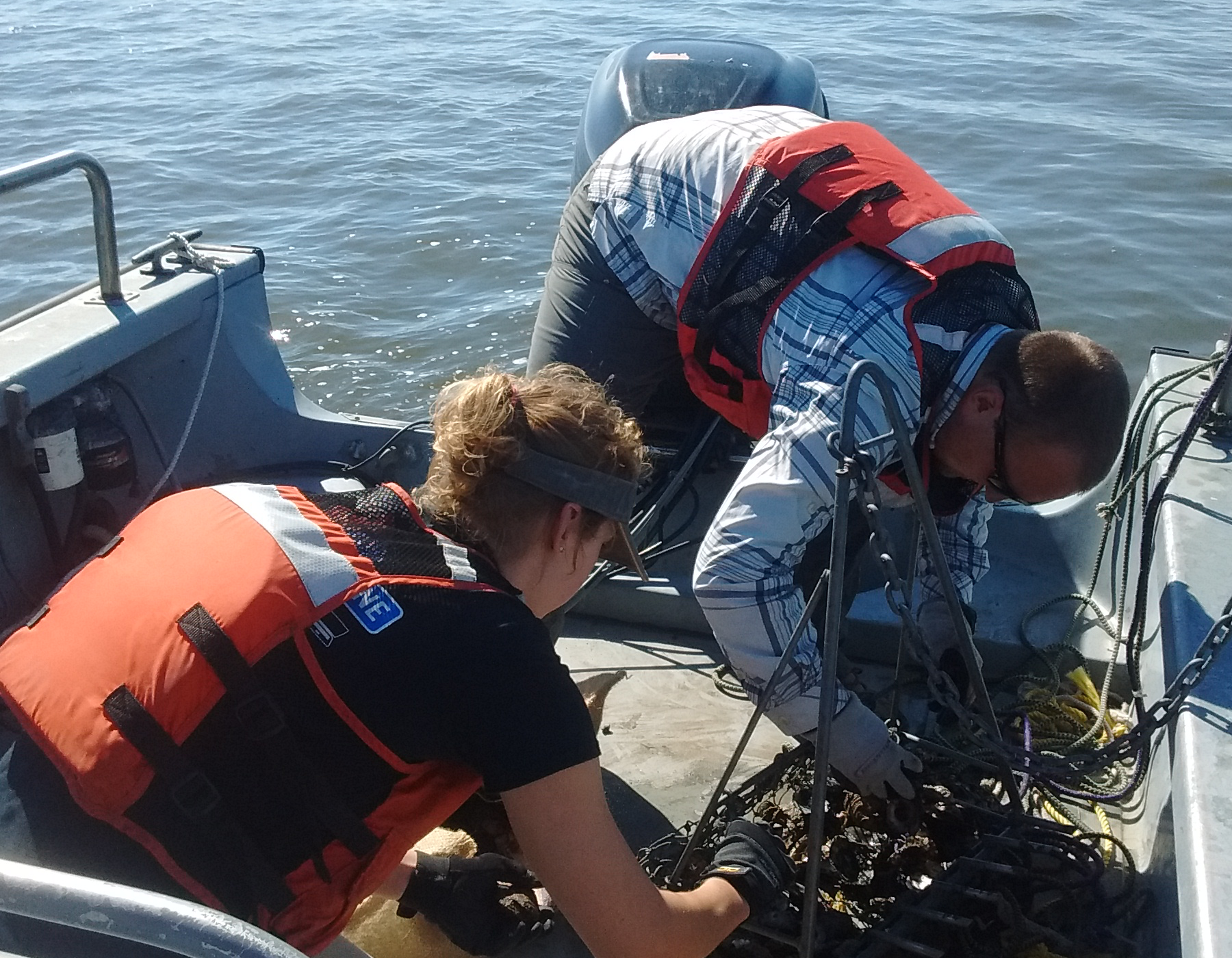 February 2017: Oyster Deployment
Scott deployed hatchery-reared juvenile oysters to field sites in February. This will allow him to test whether parental source population affects how offspring perform under varying salinity conditions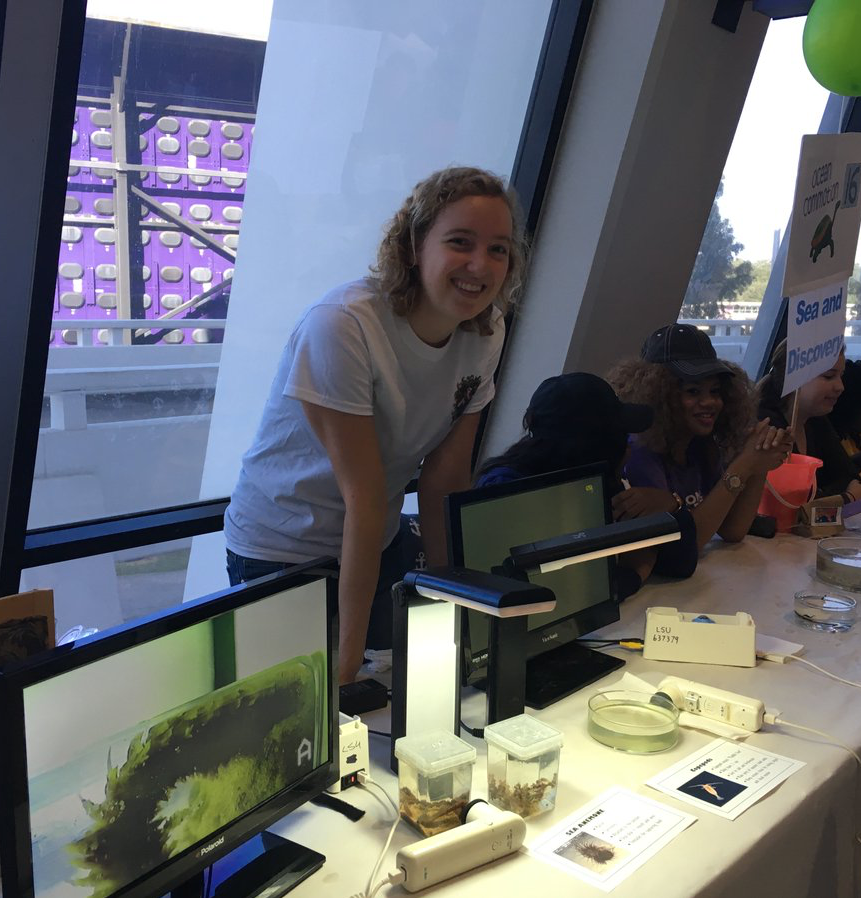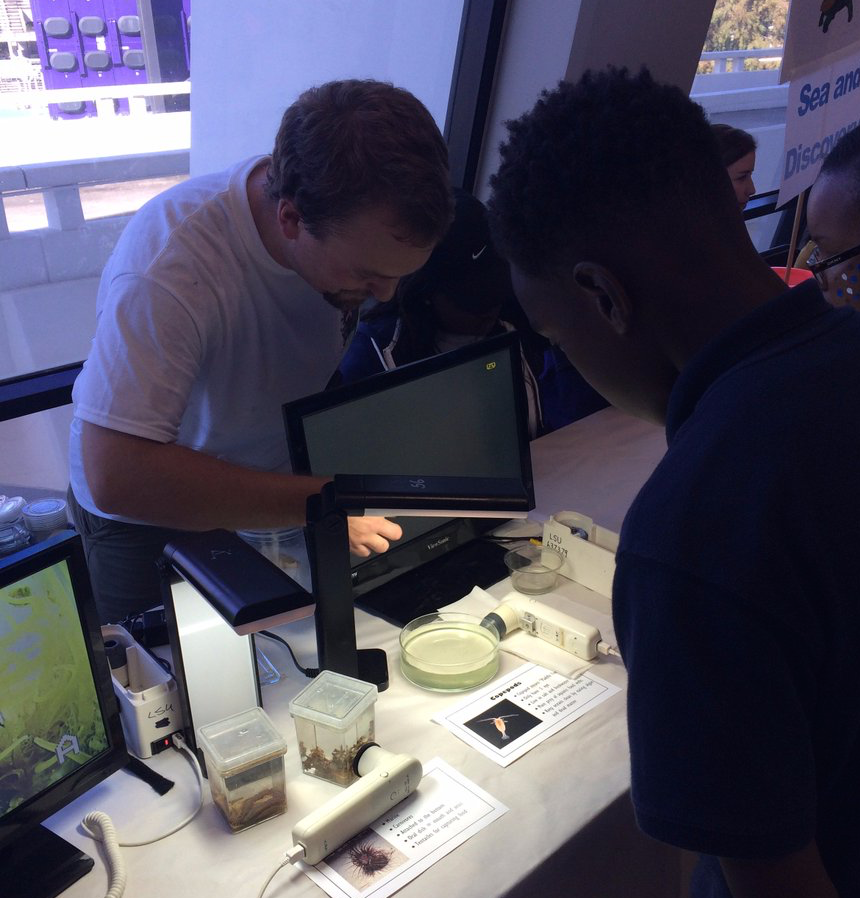 October 2016: Ocean Commotion
Joanna, Scott and Hollis ran the Sea and Discover table at Louisiana's annual ocean commotion event and showed off lots of cool invertebrates (especially copepods!)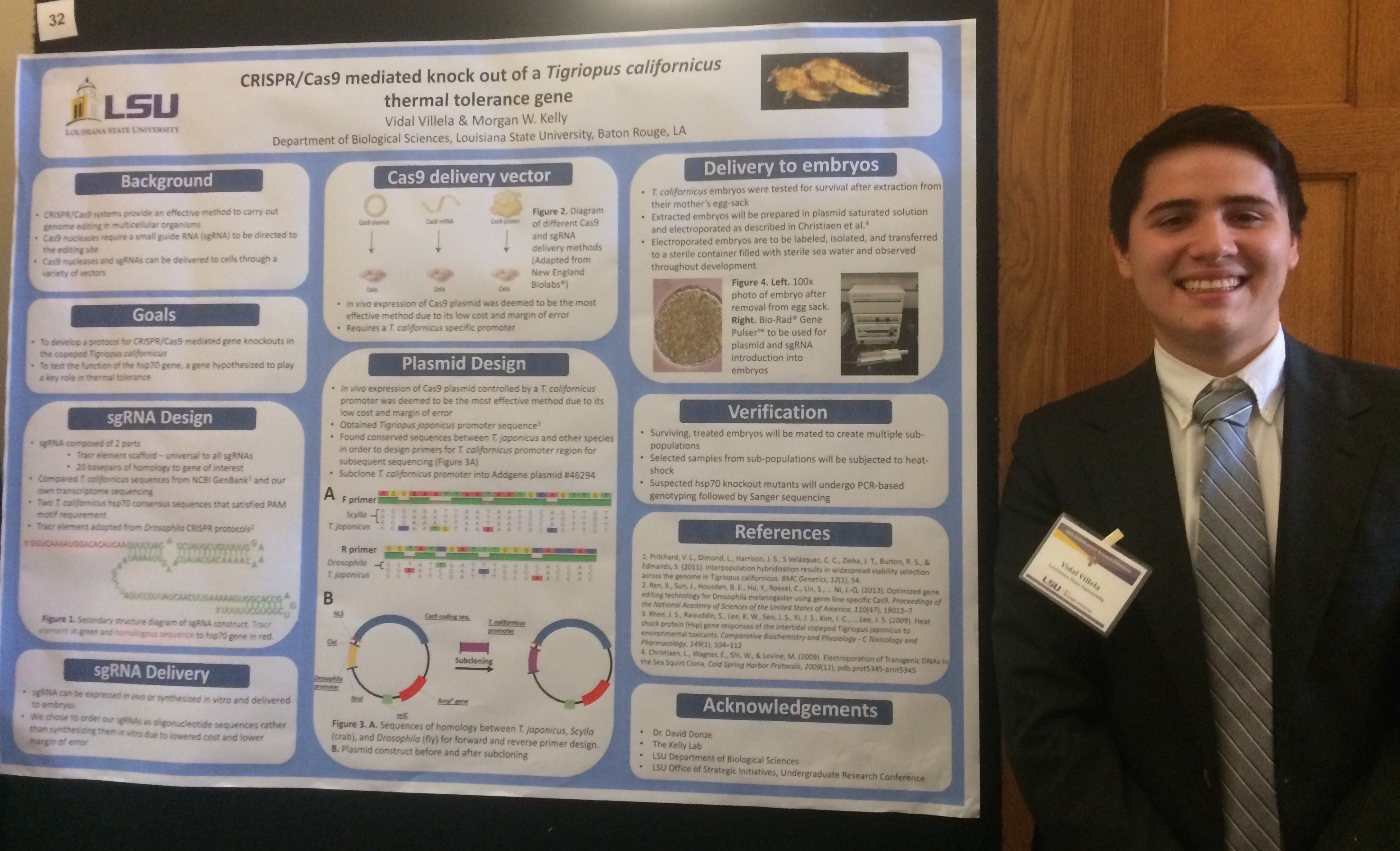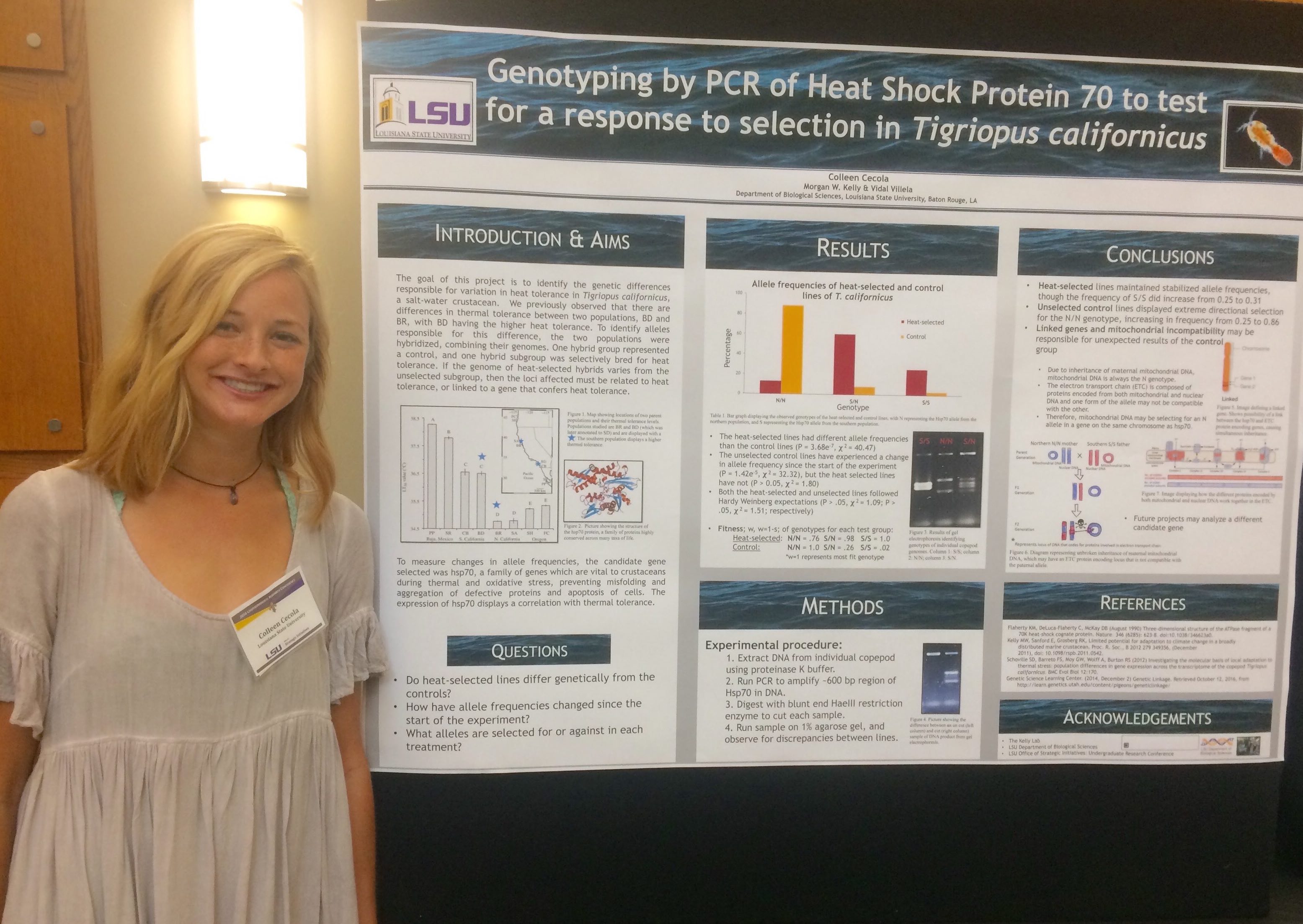 October 2016: Undergraduate Research Conference
Vidal and Colleen presented their research at the LSU Undergraduate Research Conference. Vidal took 1st place! Both did an excellent job explaining their research to a diverse audience.
August 2016: Hollis Arrives!
New Masters student Hollis Jones arrived in the lab in August. Her research will focus on improving the resilience of our coastal marine ecosystems, including work on oysters and ocean acidification.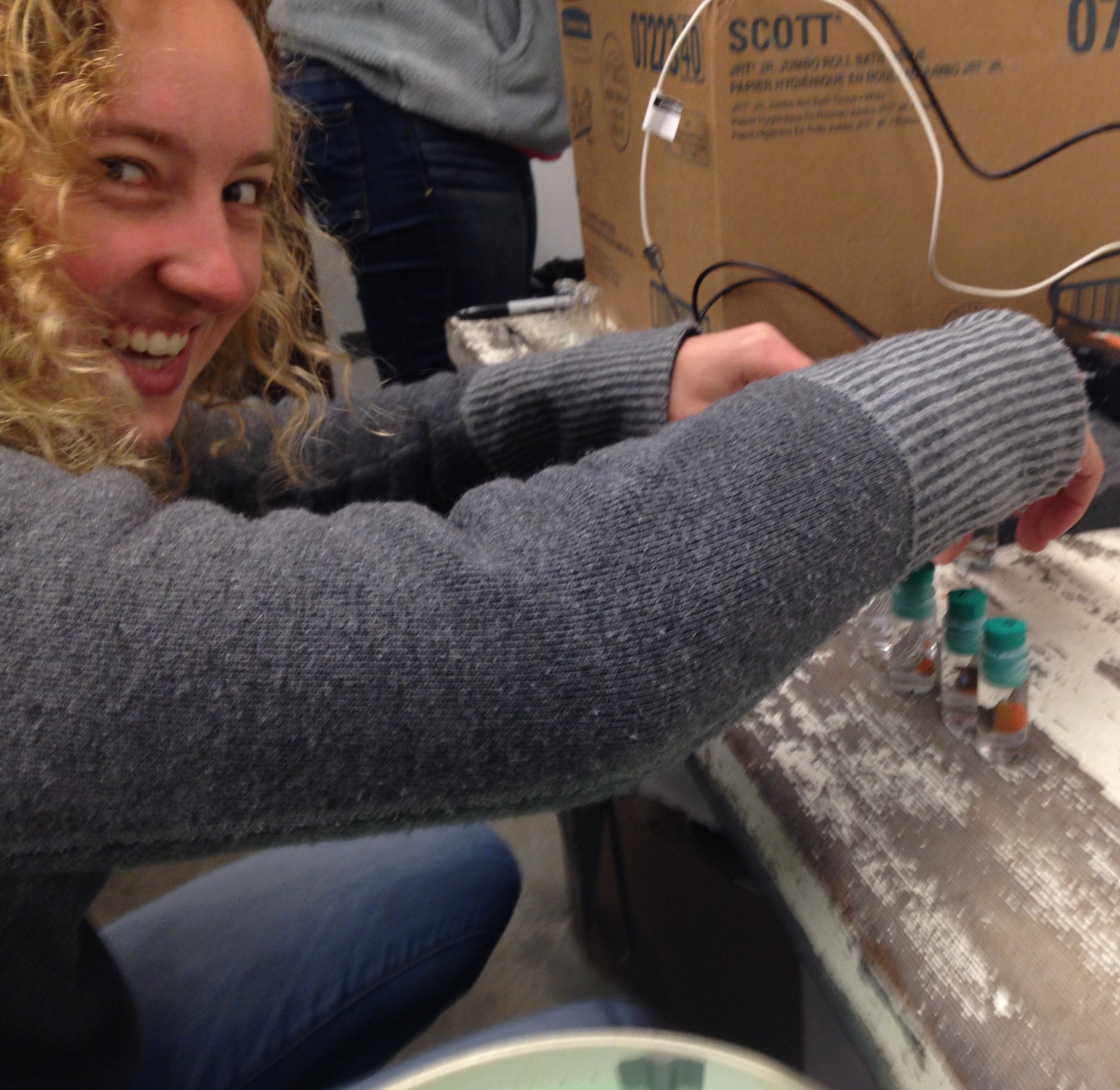 Summer 2016: Research and Teaching in Friday Harbor
Joanna and I spent the summer at Friday Harbor Laboratory. As part of her thesis research, Joanna exposed Balanophyllia corals from two populations (above!) to ambient and high pCO2 conditions to test for local adaptation to pH.
June 2016: Scott Arrives!
New Masters student Scott Riley arrived in the lab in June. As part of a Louisiana Sea Grant funded project, he will be using field experiments and Rad sequencing to test for local adaptation to salinity in Eastern oysters.